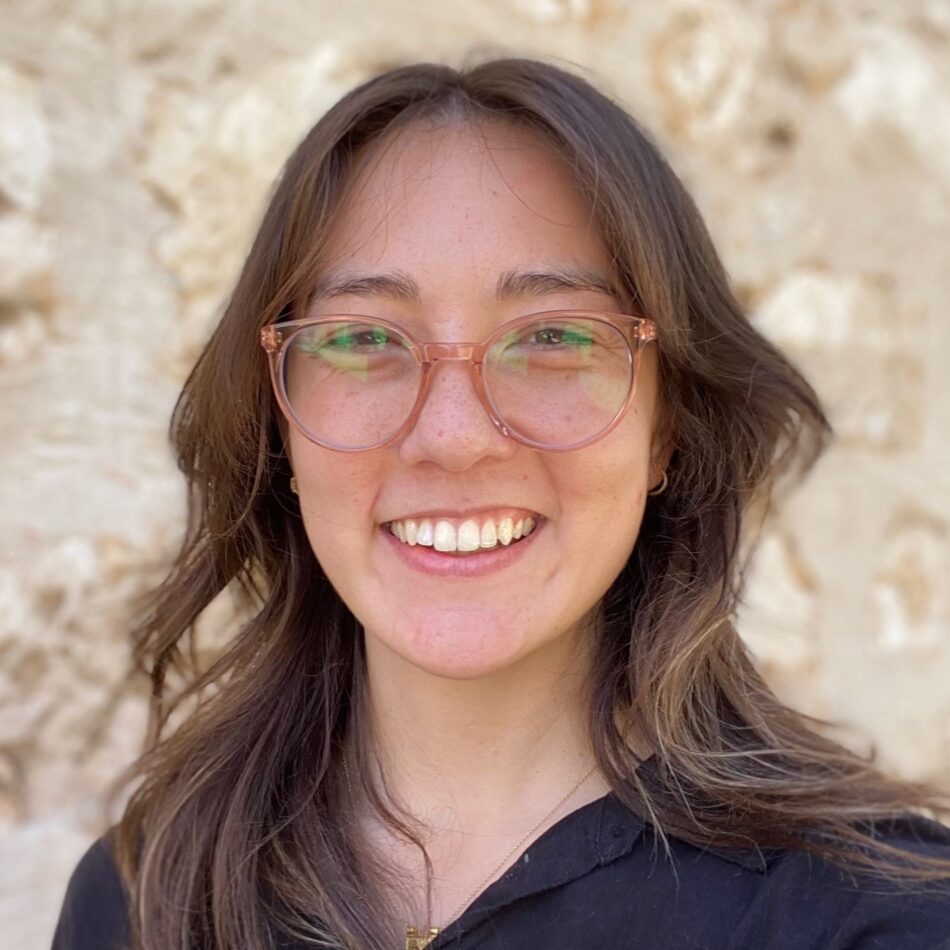 Dr Nina Matsumoto
Nina is a veterinarian from the Southern Highlands of NSW who now calls the beaches of the Margaret River region home. After a childhood of helping with the animals on the family vineyard she pursued a career in veterinary medicine that led to a deep interest in production animal health and epidemiology.
Nina completed an honours year during her veterinary studies, where her love for research in international development contexts was born. After a year studying the large ruminants in the villages of northern Laos, she returned to Australia to work as a mixed animal veterinarian. In this time, she worked in a rotating graduate program in dairy, beef feedlots, pigs, chickens and rural small animal practice – developing a keen understanding of the structure and challenges of each industry.
Nina then returned to Laos in 2019 to complete a PhD in veterinary epidemiology and infectious disease modelling of smallholder pigs. The project, which began as a study of disease surveillance in pigs, very quickly became an investigation into the prevention and control of the African Swine Fever epidemic in Laos. The results of her work included investigation into the impacts of the outbreak on smallholder farmers, novel diagnostic tests, abattoir-based surveillance programs and the characteristics of the disease in the southeast Asian context. Throughout her work she collaborated on training programs for local animal health services and participatory approaches to investigation in smallholder settings. During her PhD, Nina worked part-time as a small animal clinician and attained her membership to the Australian and New Zealand College of Veterinary Scientists in Epidemiology under the mentorship of Ausvet's own Alison Hillman!
Outside of work, Nina enjoys making the most of her southwestern home, which she shares with her dogs Smokey and Bowie. She devotes the same level of enthusiasm to sailing, surfing and trail running as she does to her veterinary work, with considerably less effective results.